This is the fourth year we are holding the Rooftop Festival of the Jerusalem Music Centre, Mishkenot Sha'ananim.
Three spectacular sunset performances of wonderful music from different genres, with a view of the Old City, in the Jerusalem breeze of early summer.
Each evening will commence at 18:00 with a concert of the Jerusalem Saxophones Ensemble coached by Prof. Gersh Geller
The festival is generously supported by the Bavarian State Chancellery through the Jerusalem Foundation.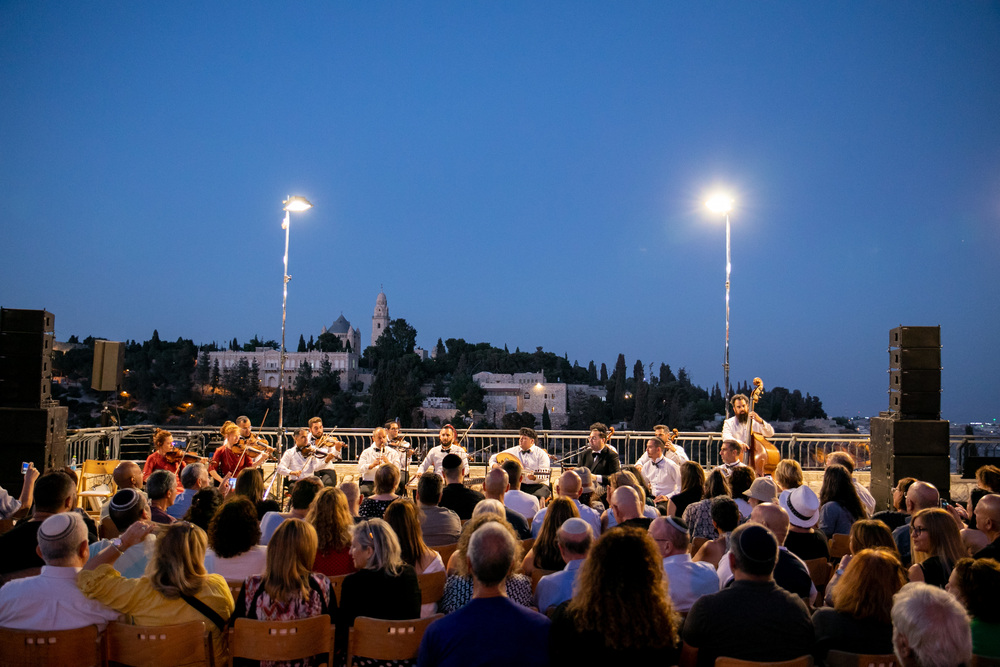 18:00 - Jerusalem Saxophones
19:00 - Firqat Alnoor orchestra
Firqat Alnoor returns to the festival with soloist Ariel Cohen
18:00 - Jerusalem Saxophones
19:00 - The Jerusalem Street Orchestra
The Jerusalem Street Orchestra with soloists from Bavaria and Israel. Works by Haydn, Ben Haim and Mozart
18:00 - Jerusalem Saxophones
19:00 - Tal Gamlieli Trio with saxophonist Tom Lev
With Tom Lev: Saxophone and Shachar Elnatan: guitar 
With generous support of the Bavarian State Chancellery through the Jerusalem Foundation